The Open Lighting Project has moved!
We've launched our new site at
www.openlighting.org
. This wiki will remain and be updated with more technical information.
JESE
From wiki.openlighting.org
Link: http://www.jese.co.uk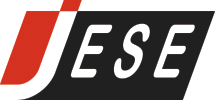 JESE is a development company of stand alone products and system components. We specialise in microcontroller equipment with associated firmware and, where required, the development of supporting PC software in the form of drivers, APIs and applications.
We are based in Devon, on the edge of the Dartmoor National Park and have an office near Tonbridge, in Kent.
Contact Information:

Preston Cottage, Drewsteignton, Nr Exeter, Devon. EX6 6PR
Tel:+44(0)1647 281166
Fax:+44(0)1732 850631
Products by JESE: