The Open Lighting Project has moved!
We've launched our new site at
www.openlighting.org
. This wiki will remain and be updated with more technical information.
D::Light
From wiki.openlighting.org
Link: http://www.nicole-banana.com/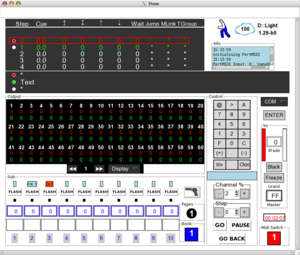 D::Light is a software designed for theater lighting. It currently both works on OS X and windows XP, and also on Linux 32 & 64 bits
Art-Net support is added (via Libartnet) on each platform .

OLA is supported and integrated on MacOSX and Linux distribution since 3.0.7 release .

Related Products: