The Open Lighting Project has moved!
We've launched our new site at
www.openlighting.org
. This wiki will remain and be updated with more technical information.
Wiimote Control
From wiki.openlighting.org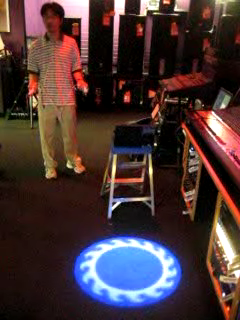 Wii-lla is a small program to allow a wiimote to control lighting using LLA. A demo using an Elation Design Spot 250 can be found on You Tube.
Sources: http://www.nomis52.net/data/sources/wii-lla-0.1.0.tar.gz
Requires: CWiid

Thanks to Guitar Center in San Francisco for allowing us to use their lights for testing.